CEO Greg Fitzgerald says housebuilder 'stabilising' after period of decline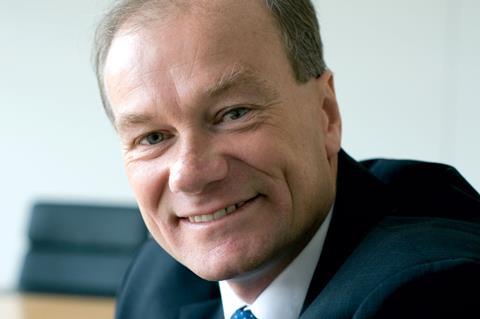 Bovis is closing one of its eight operating divisions and cutting its workforce by 120 staff as part of a restructuring process designed to restore its fortunes.
The announcement comes after what its new chief executive labelled a "lack of hands-on management" in recent years.
Announcing Bovis' half year results – which saw turnover rise by 4% to £427.8m and pre-tax profit slide by 31% to £42.7m – Greg Fitzgerald (pictured) said the first six months had been a period of "stabilisation and strategic reorganisation" after a time which had seen the business focus on growth.
"This resulted in a decline in build and customer service standards, an underinvestment in people and infrastructure, processes becoming overly complicated, and a lack of hands-on management.
"I am confident these issues are fully identified and are all very fixable, with significant progress already made in many areas since the start of the year," said Fitzgerald, who added he had visited more than 90 of the group's developments, and "met with virtually all Bovis Homes employees".
Fitzgerald, who had been lured out of retirement earlier this year to turn the housebuilder around, confirmed the group had paid out £3.5m to settle customer complaints about new builds by the end of 2017, while it had recorded one-off costs of £2.8m in fees relating to bids for the group from Galliford Try and Redrow.
After a review of the business, he said it had merged its Eastern and Southern regions, creating a South East Region and a larger Southern Counties Region.
The restructuring, along with the 120 headcount reduction out of a directly employed roster of 1,262 staff, would cost the firm £4m, which would be accounted for at the year end, Fitzgerald said, while it would seek to cap overheads at 5% of total revenue. The company plans to return £180m in dividends to shareholders by 2020.
But Cenkos analyst Kevin Cammack said he wasn't sure Fitzgerald's plan had gone far enough. "The targets should be achievable but would they pull Bovis even half-way up the peer's ranking?"
The Bovis boss added he was also "reviewing the efficiency and effectiveness of our in-house functions, in particular our planning, design, engineering and legal functions".
On trading in the first half of the year, Fitzgerald said the group had completed on 1,512 homes, down 6% year-on-year, while average selling prices rose 9% to £277,400. It was targeting annual completions of 4,000, versus last year's 3,977.
Bovis's shares rose by 6.5% on the back of the half year announcement, to 1,120p.