Housebuilder reports bumper results for 2014 calendar year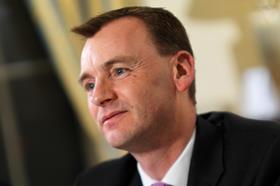 Bovis Homes has reported bumper results for the 2014 calendar year, with revenue and pre-tax profit both up strongly.
The housebuilder reported revenue up 46% to £809.4m, up from £556m, while pre-tax profit jumped 69% to £133.5m, up from £78.8m.
The firm also achieved record completions over the year, up 29% to 3,635, up from from 2,813, while the average sales price increased to £216,600, up from £195,100.
Bovis said it was on course to double annual volumes to between 5,000 and 6,000 new homes "over the next few years".
Trading for the first two months of 2015, after the firm's year-end, had been "robust", with 2,336 legal completions, up from 1,875 the previous year.
The firm acknowledged the forthcoming general election "brings a period of uncertainty" and sales activity was likely to moderate "for a few weeks before", but the firm expects a "rebound" after.
David Ritchie, chief executive of Bovis Homes, said: "I am delighted to report excellent results for 2014. With a record number of homes delivered and stronger sales prices and profit margins, profit before tax has increased by 69%."