Newly acquired firm will be called Pinnacle Construction Materials while CMA completes probe
Breedon has officially completed its £178m acquisition of around 100 Cemex sites – but the move is still being probed by the competition watchdog.
The firm announced the deal with its rival materials firm in January but two weeks later the Competition and Markets Authority said it was looking into the purchase.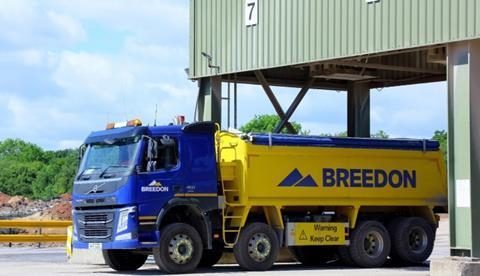 In an update this morning, Breedon said the former Cemex sites, which include 650 employees, will be operated in a separate company called Pinnacle Construction Materials.
It said this would be "a newly-created ring-fenced business led by an independent management team and operating from its own offices".
It added: "Following the conclusion of the CMA's investigation, which could still take several months, and subject to the outcome of that investigation, the assets are expected to be incorporated into Breedon's UK business."
The CMA has put a deadline of 26 August on whether to look into it further – a so-called Phase 2 investigation – or let the move go ahead.
Last week, Breedon become the latest quoted company in the sector to lay bare the impact of the coronavirus crisis on its figures with the firm nosediving into the red for the six months to June.
Turnover fell a quarter to £335m with pre-tax profit slumping from a £39.5m pre-tax profit last time to a £10.1m pre-tax loss.