The Competition and Markets Authority is warning the deal could result in lower quality building materials and higher prices.
The Competition and Markets Authority has revealed concerns about Breedon's planned acquisition of around 100 Cemex sites.
The CMA said the £178m deal could push up prices and lower the quality of building materials.
A report by the competition watchdog, released today, warned the "deal gives rise to competition concerns in relation to the supply of ready-mixed concrete, non-specialist aggregates or asphalt in 15 local markets across the UK."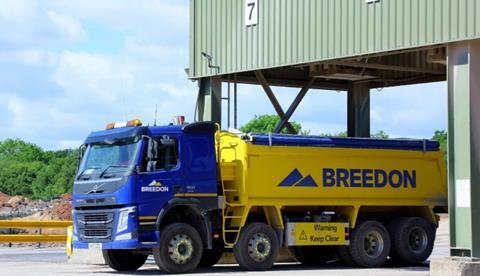 It said: "In all of these local markets, the two businesses currently have a large presence and compete closely, with limited competition from other suppliers."
The merger could make it easier for cement suppliers in the east of Scotland to "align their behaviour, without necessarily entering into any express agreement or direct communication, in a way that limits the rivalry between them."
This could result in "cement suppliers competing less strongly for certain customers in the region."
Colin Raftery, senior director, CMA, commented: "While sufficient competition will remain in most areas, we are concerned that the deal could result in high prices and lower quality products in some areas where Breedon wouldn't face sufficient competition."
The two companies have been given five working days to respond to the findings of the phase 1 investigation into the deal and could face a further probe.
The CMA said: "This merger will be referred for a phase 2 investigation unless the parties offer acceptable undertakings to address these competition concerns."
In a statement, the Breedon Group said: "The company now has a short period during which to offer remedies to address the CMA's outstanding concerns. These are expected to take several months to implement, during which time the former Cemex assets will continue to be held separate from Breedon and operated as Pinnacle Construction Materials."
Cemex declined to comment.