Materials firm upgrades forecast
Materials firm Breedon has said underlying profit this year will come in ahead of expectations.
The firm had been predicting earnings of £71m but this has now gone up nearly 6% to £75m. It said net debt would be well below £400m.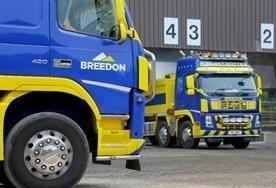 Cenkos analyst Kevin Cammack said he was expecting year-end revenue to be around £920m, from a previous forecast of £882m. Turnover last year was £930m.
In a trading update this morning, it said benign weather conditions in the past four weeks had helped improve performance with like-for-like revenue up in November compared to the same the month last year. "This strong trading performance has continued into December," it added.
But Breedon warned: "The ongoing covid-19 pandemic and Brexit negotiations create continued economic uncertainty, resulting in limited visibility on trading conditions going into next year."
The firm is due to unveil its 2020 results on 10 March.