Housing and public inquiry into Grenfell Tower tragedy also featured in the state opening of Parliament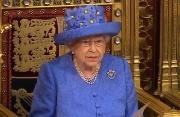 Brexit dominated a low key Queens Speech at the state opening of Parliament, with passing mentions for infrastructure and housing.
The new government headed up by embattled Prime Minister Theresa May promised to bring forward a new bill for the next phase of HS2 and to attract investment into infrastructure to support economic growth in the UK. Proposals to ensure critical national infrastructure is protected to safeguard national security are to be brought forward.
The speech saw the government promise to promote fairness and transparency in the housing market and help ensure more new homes are built.
The Queen confirmed that a full public inquiry into the tragic fire at Grenfell Tower will be initiated, "to ascertain the causes, and ensure that the appropriate lessons are learnt".
Turning to skills, the focus was on "ensuring people have the skills they need for the high-skilled, high-wage jobs of the future". This will be partly addressed through a major reform of technical education. Legislation will be introduced "to ensure the United Kingdom remains a world leader in new industries, including electric cars."
On the environment, the Queen said the government "will continue to support international action against climate change, including the implementation of the Paris Agreement".
The bill to repeal the European Communities Act will aim to "provide certainty for individuals and businesses," the speech said, and "will be complemented by legislation to ensure that the United Kingdom makes a success of Brexit.
"My government will seek to maintain a deep and special partnership with European allies and to forge new trading relationships across the globe," the Queen added.