High-profile campaigner for best practice in school design forced to shut due to lack of funds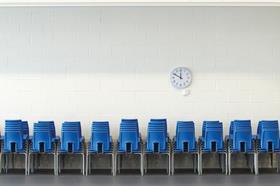 School design advisory group The British Council for School Environments is to close with immediate effect, due to a lack of funding.
The closure of the charity, which has been a vocal campaigner for best practice in school design, will be seen as a blow to many in the sector as it comes as the government is implementing a wide-ranging overhaul of design standards in schools.
Chair of the BCSE Rachel Jones said: "The board of trustees met several times in December to discuss the latest financial projections and options for the future of the BCSE.
"Like many charities, we have been struggling for some time to raise enough money to keep the organisation going. This is partly due, of course, to the impact of the loss of capital funding in the education arena over the last two years. Despite our best efforts, it's clear that the myriad of challenges we're facing means we cannot continue to operate.
"We are agreed we cannot, in good faith, ask for further resources when the economic climate is so precarious.
"The trustees have regretfully decided, therefore, that the organisation should close immediately.
She added: "We do so with a heavy heart and much sadness – there is still much to be done to ensure all our teachers, children and communities get the learning environments they want and need.
"Our thanks go to all of those who have supported us over the years."
The closure of the charity comes less than two months after its chief executive, Nusrat Faizullah, stepped down after just over a year at the organisation. Sharon Wright had been the organisation's interim chief executive.