Finance director Lucinda Bell will step down from her role at the developer
British Land has appointed its former strategy boss Simon Carter as new head of finance.
He is returning to the developer having left in May 2015 to join Wembley Park developer Quintain as its finance director. Carter subsequently left Quintain to work as the head of finance at the UK's largest owner of warehouses, Logicor, early last year.
He is replacing Lucinda Bell, who will now step down from her role at British Land with immediate effect.
Carter held several roles during his first 10-year stint at British Land, including head of strategy and head of treasury and capital markets.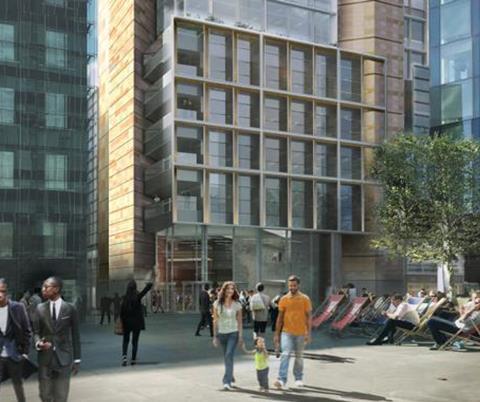 British Land currently has a development pipeline of 10.7m ft2, more than half of which is its 5.5m ft2 scheme at Canada Water in London's Docklands.
The pipeline also includes its £196m redevelopment of 1 Triton Square (pictured) at the firm's Regents Place campus near Euston Station. Lendlease won the job to carry out the scheme for British Land in November. It is expected to start on site in March.