Developer to push forward with 900,000ft2 London office scheme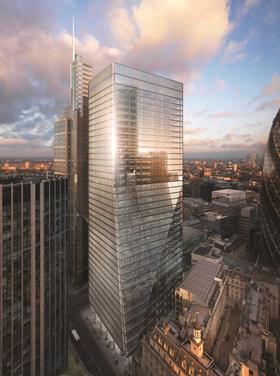 Brookfield Property Partners has decided to progress with the construction of 100 Bishopsgate, Building understands.
Groundwork has been taking place for the last few months at the 900,000ft2 office development in central London (pictured) and now Brookfield's related company Brookfield Multiplex is starting on the main construction, with a completion date scheduled for late 2018.
It is believed that favourable market conditions and the shortage of office space projected for 2018 are behind the company's decision.
In a trading update last week building services contractor T. Clarke said that it had agreed a revised contract sum for its M&E subcontract on the development and that it was mobilising its design teams to start their on-site activities in April 2016.