Contractor beats high-profile rivals to become preferred bidder on prestigious Derwent scheme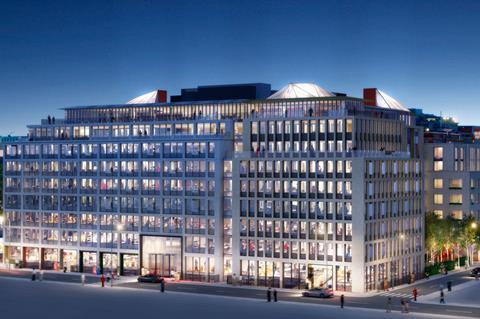 Brookfield Multiplex has been chosen as preferred contractor by developer Derwent London for the £150m redevelopment of the Saatchi & Saatchi office building in central London.
Sources confirmed to Building that Brookfield Multiplex has beaten BAM and Mace to the Fitrovia scheme, with the contractor now in the process of closing the agreement with Derwent.
The scheme was put on hold in July 2013 when advertising giant Saatchi & Saatchi, which has occupied the building since 1975, delayed its move away from the property.
Construction on the Make-designed project, which will comprise 323,000 sq ft of offices and 14,000 sq ft of private residential units, is now expected to get underway in the second half of 2015, with completion estimated for early 2018.
The project forms part of a £329m two-year building programme announced by Derwent in February on the back of a strong financial performance. The developer has also committed to building its Fletcher Priest-designed 55-65 North Wharf Road office building in Paddington in 2016
Derwent London declined to comment.