Conservative MEP and industry leaders slam European Commission's move to take UK to court over energy efficiency tax break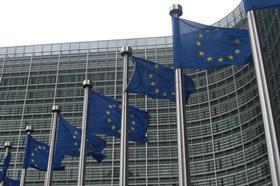 The European Commission's decision to take the UK to court over tax breaks for the Green Deal has been blasted as "crazy" by a member of the European Parliament.
Last week, the Commission confirmed it would take the UK government to court in a long running spat over EU tax rules.
The Commission claims the UK has broken EU law by charging VAT at a rate of just 5% on energy saving materials, like insulation, a policy which supports the government's flagship Green Deal by making the cost of retrofitting buildings cheaper.
The Commission said that while it supported the aims of the Green Deal it did not feel reduced rates of VAT would actually be an effective boost to the scheme.
The UK government subsequently reiterated its intention to fight the case for a reduced VAT rate on energy saving materials.
Vicky Ford, Conservative MEP for the East of England, who coordinated a letter to energy commissioner Günther Oettinger urging the Commission to examine the issue, said the decision to press ahead with the case was "unacceptable". "From every political party, from Germany to Luxembourg to Denmark and beyond, MEPs are united in saying that this challenge is completely crazy," she said.
"The UK should refuse to pay any fine for this."
Her comments were echoed by industry leaders. Andrew Warren, director of the Association for the Conservation of Energy, said it was "extraordinary" decision by the Commission. "Our government needs to fight this tooth and nail," he said.
"The UK government has been providing lower rate VAT on relevant energy efficiency goods and services for over a decade. It is a complete mystery as to why [the Commission] should after so many years be trying to quadruple VAT rates," he said.
Richard Griffiths, policy consultant at the UK Green Building Council, said: "The reduced VAT rate has been vital in encouraging the uptake of energy efficiency measures, and its withdrawal would massively diminish the work that could be delivered under the Green Deal."
Brian Berry, chief executive of the Federation of Master Builders, said the decision "flew in the face" of efforts to create growth and jobs. "It undermines the case for a reduction in VAT in other areas which we have been campaigning for," he added.
Brussels' case against the VAT break
The European Commission's case against the UK's reduced VAT rate has two strands.
That there is no specific provision in EU law to allow a reduced rate of VAT on Energy saving materials
That the legal provisions on which the UK relies as the basis for the reduced rate only apply where introduced "as part of a social policy", whereas the UK's policy has been introduced as part of an environmental policy