The standard was developed with input from various construction firms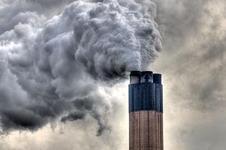 A new carbon emissions standard for infrastructure projects like Crossrail and HS2 has been launched by standards specialist BSI.
The standard offers guidance to infrastructure and civil engineering firms on how to cut carbon emissions, cut cost and improve collaboration.
The standard - called PAS 2080: 2016 - was developed with input from construction firms including Balfour Beatty, Skanska, Costain, Arup and Mott MacDonald, as well as clients such as Transport for London, HS2 Ltd, HM Treasury and National Grid.
Anthony Burd, head of the built environment sector at BSI, said: "PAS 2080 provides a common framework for all infrastructure sectors on how to manage whole life carbon when delivering infrastructure assets and programmes of work.
"This is a concern not just for a few practitioners within an organisation but the leadership also as they are integral to establishing the governance systems."
It comes as London mayor Sadiq Khan announced he has applied for a licence that would allow City Hall to buy energy from low and zero carbon energy generators and sell it to the public sector to be used in tube stations and offices.