Osborne announces plans to bring forward flood defence schemes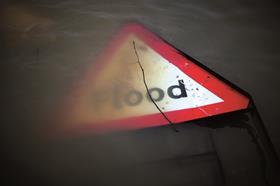 Chancellor George Osborne has announced plans to bring forward flood defence schemes in the East and South East as part of the last budget ahead of the election.
As revealed by Building in February, Osborne has brought forward additional funding for flood schemes after being critised by a cross-party report which identified a £600m black hole in the government's £2.3bn flood investment programme.
The Budget announced plans to bring forward £41m investment in flood defences in the South East for 40 flood schemes to be delivered early and ten new schemes to be included in the flood and coastal erosion programme in the South East.
Osborne announced an additional £16.8 million over the next four years for flood schemes in the east of England. Key schemes will start in Canvey Island in 2016, and new projects in Great Yarmouth and Canvey Island will be funded within the 6-year programme.
As part of the 2013 Spending Review, the government announced a six-year capital settlement to improve flood and coastal erosion management infrastructure between 2016-2021. The government committed £2.3bn of funding for flood defences, but the funding relied on £600m of "external contributions" to go ahead.
According to data supplied by the Environment Agency construction programme, schemes that are suffering private funding shortfalls include the flagship £485m Thames Estuary Phase 1 Programme, which needs £9.3m. £5.9m is still needed for the Port Clarence and Greatham South Flood Alleviation scheme in Northumbria and £1.1m for an upgrade to the Great Yarmouth Tidal Defences.