Regeneration, investment zones, levelling up and making it easier to bring in workers from abroad
Jeremy Hunt has unveiled his first full budget as chancellor, with a focus on levelling up, investment and getting more people into work.
Here is a brief summary of the key measures for the construction sector.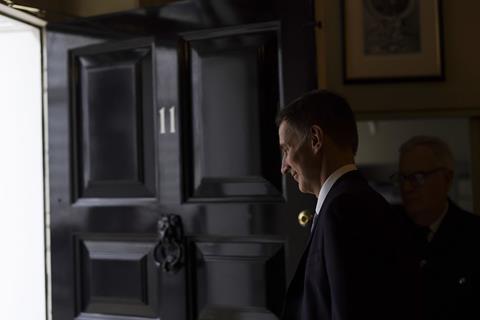 £960m to support 12 investment zones around research hubs. £80m will be allocated over five years. The zones will benefit from tax incentives and will be expected to have an "ambitious" offer to accelerate planning
£200m for 16 'high-quality' regeneration projects
£161m million for high-value capital regeneration projects in city regions across England, including business premises and food science facilities in Tees Valley, and unlocking investment in a research campus in the Liverpool City Region
£400m for place-based regeneration through levelling up partnerships
£8.8bn for a second round of the City Regional Sustainable Transport Settlements programme to boost local transport networks.
Increased tax-relief for loss-making research and development (R&D) SMEs, who will receive £27 for every £100 they spend on R&D.
Up to £20bn in funding for the early development of carbon capture and storage
Launch Great British Nuclear, which will launch a competition for small modular reactors. Nuclear to be classed as environmentally sustainable.
Five construction occupations will be added to the 'occupation shortage list' to make it easier for firms to attract labour from abroad
'Trailblazer' devolution deals agreed with Greater Manchester and West Midlands Combined Authorities which will give them greater control over local transport, skills, employment, housing, innovation and net zero prioritieso boost life sciences sector
Raft of measures aimed at increasing labour supply
Measures to help long term sick and disabled into work, including scaled-up musculoskeletal interventions and mental health services and an overhaul of health and disability benefits.