Budget 2016: Osborne to announce further infrastructure support and £4bn of spending cuts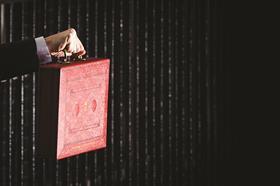 George Osborne will lay out plans for a radical overhaul of England's education sector, £4bn of extra spending cuts, and additional support for infrastructure projects in his Budget later today.
His eighth Budget will include a £1.5bn plan to convert all state schools into academies by 2022 and £300m of support for transport projects, including funding to start work on London's Crossrail 2 and the North's HS3 rail link, as trailed yesterday.
Osborne's Budget announcement will start at 12.30pm and Building will be covering it live, including coverage and analysis of all the announcements relevant to construction on building.co.uk.
Fuel duty is expected to rise for the first time since 2011. At the pumps prices are in some areas under £1 per litre. A rise of 1p per litre in line with inflation could net Osborne an extra £2bn.
More powers over business rates may be devolved to local authorities, but any cuts are unlikely with a deficit in the government's finances.
Calls for further infrastructure spending and measures to tackle the housing crisis were still dominating the agenda in the lead up to the Budget.
WSP Parsons Brinckerhoff called for a greater "sense of urgency" around infrastructure and energy in this year's Budget.
Mark Naysmith, WSP Parsons Brinckerhoff COO and MD for property, transport and infrastructure, said the firm had readied itself for all the big infrastructure programmes in transport and energy, but the green light, which would propel momentum is still "missing".
"We can't afford to keep waiting," he added.
The firm would also like to see the financial support for Crossrail 2 so that it can start looking ahead to Crossail 3, more high speed rail and how these projects can boost sustainable development.
Infrastructure is also at the top of Aecom's wish list, particularly in the north of the country and has welcomed the promise of additional investment in the Budget, although half of the £300m of transport money set to be unveiled in the Budget today was already announced in the Autumn Statement, according to the BBC.
Aecom's director and team lead for its Northern Powerhouse arm Richard Green said: "Linking the regional cities of the North is key to creating an economic powerhouse," but added that it cannot be created in a "vaccum," separate from housing, education and healthcare which also play a vital role in ensuring the economic effectiveness of new infrastructure.
On housing, Arcadis' head of residential James Knight said policies such as Help to Buy and the Starter Homes Initiative have been "instrumental in reviving" the bottom end of the market, but the collective impact has made it harder for other segments of the market.
"We need policies that will support different types of shared ownership products, not just outright ownership," he said.
Arcadis therefore is calling for the government to look beyond short term fiscal incentives and look at supporting public-private delivery models. It beleives that more funding for construction and prioritising investment in R&D could help to overcome many of the capacity issues currently constraining the market.
Urban Exposure chief executive Randeesh Sandhu said he would like to see Osborne reverse the Stamp Duty changes due to take effect on 1st April as they have dented the confidence of the confidence of both domestic and foreign buyers. He adds that he would like to see more support for SME developer's in funding the viabiltiy gaps on some potential housing sites.