Research from Arcadis shows Oxford is top city for build to rent investor returns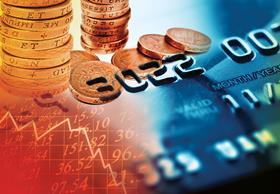 Oxford and Edinburgh are the cities where developers stand to make the most returns on build to rent schemes in the UK, according to new research from Arcadis.
With house prices outstripping wages, the consultant said that it expects build to rent to become the most common tenure for city dwellers.
Arcadis looked at 10 major British cities and found that a standardised scheme of 150 homes could post returns of 105% in Oxford with Edinburgh close behind it. Homes would need to be let for 10 years before being sold.
Build to rent could even create returns of over 40% for investors in London, the consultant reported.
However, Arcadis found that while these schemes appear profitable many are failing to progress due to space standard restrictions and the level of affordable housing required in residential developments.
Meanwhile, the additional cost of borrowing the funds to create these homes has the potential to deter some developers from committing to schemes.
John Carleton, head of housing and regeneration at Arcadis, said: "Where demand is high and construction is viable homes could follow, taking some of the steam out of the housing crisis. While Oxford, Edinburgh and Bristol clearly stand out in terms of the returns available to investors, a big opportunity exists in cities all over the country."
Returns generated on typical 150-home

build to rent development (excluding cost of finance)

Design & build cost
Percentage returns
Oxford
£45.7m
105%
Edinburgh
£40.2m
101%
Bristol
£37.6m
77%
Leeds
£38.2m
53%
London
£57.1m
42%
Manchester
£41.9m
39%
Cambridge
£43.4m
37%
Birmingham
£39.8m
30%
Cardiff
£38.7m
23%
Southampton
£37m
19%
Source: Arcadis