'Sector ambassadors' sought as industry looks to attract next generation of talent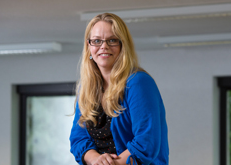 People working in construction are being asked to sign up as 'sector ambassadors' as part of a campaign to encourage people to choose a career in the industry.
Launched by trade body Build UK and the CITB, 'Inspiring Construction' aims to provide employers with information, tools and advice to promote construction careers.
As well seeking ambassadors, the campaign is looking to throw a light on the workings of construction sites by opening them up to the public as part of next year's 'Open Doors' week in March, as well as encouraging employers to offer site visits and placements, and giving practical support to the new 'Bridge into Construction' college course.
Sarah Beale (pictured), the CITB's chief executive, said: "Inspiring Construction is all about creating a new mode of recruitment. Good information about construction careers isn't enough, we must inspire the future generation through our passion and drive."
Build UK chief executive Suzannah Nichol agreed, saying the industry was committed to changing the way it recruited people.