Industry told to reduce number of workers using network
Build UK has published updated guidance this morning on how workers in London should get to sites.
It comes as the issue was put at the top of its in-tray during its weekly meeting to discuss the ongoing covid pandemic.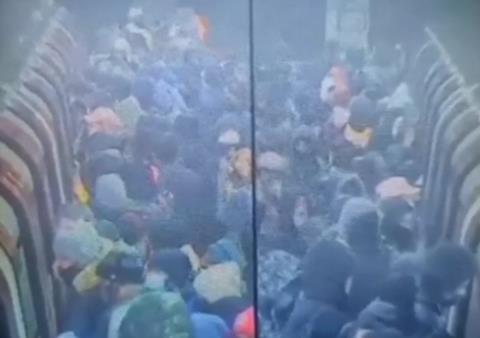 Last week, Construction Leadership Council co-chair Andy Mitchell warned firms of the "very real risk" of ministers shutting down sites in London amid concerns over the numbers of workers using public transport.
Ministers have been alarmed by images of packed carriages and platforms on London's Tube network during the current lockdown.
A string of hotspot stations have been identified by Transport for London and include Finsbury Park, Mile End, Barking and Tottenham Hale.
An emergency summit on the issue was convened by the CLC and BuildUK on Friday afternoon, which was attended by around 40 chief executives of London's biggest contractors along with officials from the business department and representatives from London Underground.
A source at the meeting said: "There was a threat that construction might have to shut down in London, it was definitely not an empty threat. [Transport secretary] Grant Shapps is all over this and is getting daily reports on it."
Contractors have promised to stagger start times and encourage more workers to use alternatives to the Tube to get into work.
The Build UK guidance includes a series of tips for firms to follow to get workers to jobs without congesting the network during the peak times between 5 45am and 8 15am.
They include walking, cycling or driving to work, car sharing and avoiding hotspot stations, which also include Stratford, Leyton and Willesden Junction.
Ministers have made it clear they want construction to keep working but contractors have been warned they will not tolerate scenes of packed tube stations and carriages.