Tom Lowe is covering the vital final days of the climate crisis conference. This is his second despatch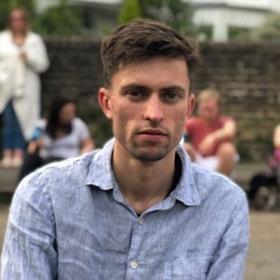 It's my second full day at COP26 and it's construction day. The built environment contributes nearly 40% of the world's carbon emissions, with concrete alone responsible for 8%, so what happens today could be pivotal.
>> Also read: All our coverage of the issues surrounding COP26

>> Also read: How construction can (help to) save the world

The Construction Leadership Council is chairing a panel from 9.30am to 11am on how the industry can reduce its impact on climate change, featuring Keltbray group chief executive Darren James and Travis Perkins chief executive Nick Roberts.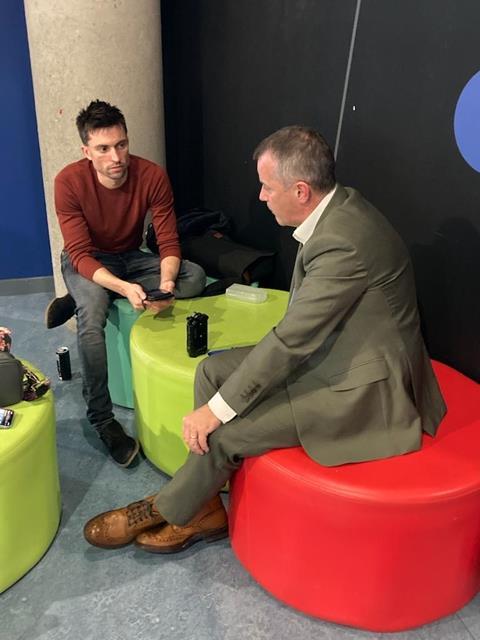 Also taking part in a series of debates will be Atkins UK and Europe chief executive Richard Robinson, Saint-Gobain UK and Ireland chief executive Mike Chaldecott and former RIBA president Stephen Hodder, director of architect Hodder and Partners.
>> Listen to: Our series of Building Talks podcasts focusing on the climate crisis and pursuit of net zero
The session, which will be streamed live on the COP26 YouTube channel, will also be co-chaired by Cundall sustainability engineer Sarah Linnell.
So far I am sensing a lot of optimism from the construction industry. People are excited about the prospect of getting to net zero, and they are starting to see how it can be done.
It feels different from the Paris climate conference in 2015, where world leaders were corralled into agreeing to keep global warming below 2C. This conference is more practical – people are discussing how it can be done, whether it's by using sustainable forms of concrete or calling for governments to place legal limits on the amount of carbon a building can produce.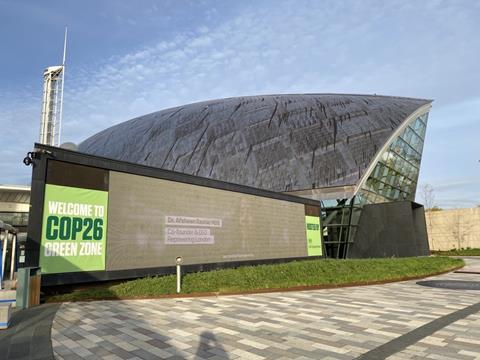 And there is a growing no-nonsense attitude which I'm picking up. Skanska UK chief executive Gregor Craig told me yesterday that contractors should not use tight margins as an excuse for not cutting carbon in their projects.
He said alternative materials, fuels and construction methods were available at the same price, calling it a "no brainer", adding that it was "quite feasible" even for SME contractors to get to net zero.
Construction has made huge strides in changing gear on climate change over the past few years, especially among tier one firms. Today could mark the point when the whole industry starts to get on board.