Demand forces up salaries in homes sector, with firms suffering a 'merry-go-round' of staff poaching
Construction and building directors are so in demand that they can now command six-figure pay packets – more than the average paid to finance directors, according to Building's annual housebuilders' salary survey.
Average salary for construction and building directors stood at £110,000, with those in London picking up £138,000. Only in Scotland and Wales did the role's pay packets fall below £100,000.
By contrast, figures provided by recruitment firm PSD show finance directors were paid an average of £99,000 – with London FDs the best-paid at £150,000.
"Our staff are approached with job offers all the time"

Clare Smithson, Hill
And the average for managing directors edged up just 1% in 2018 to £172,000 – while those in London saw their pay fall 2% to £203,000.
Elliot Course, director at PSD, said construction and building directors enjoyed a bumper 9.3% pay rise in the past year and in the past five years had seen their average pay rocket more than 40%, from the £78,000 they were pulling in back in 2013.
"The focus is on construction and build directors," he said. "It's really hard trying to find people with good experience. One search we ran, we had to increase the salary three times in six months but still couldn't find anyone appropriate."
Other delivery-end roles have also seen big rises, with commercial director salaries up 5.6% to £102,000 while the average salary of project directors was also up, although by just 2%, to £107,000.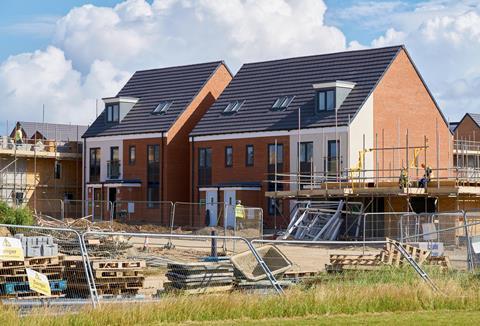 Many firms are having to dig deep to retain the staff. Clare Smithson, group head of human resources at 550-strong South-east housebuilder Hill, admitted firms are raiding each other for talent: "It's a merry-go-round. Our staff are approached with job offers all the time and this leads to wage inflation."
And her counterpart at Avant Homes – which covers an area from the Midlands to Scotland – Alan McGillivray, added: "The wages pressure has even been growing in the existing workforce in order to retain the people we've got. We try to do this where necessary before people are poached."
PSD's Course said firms often find they need to increase their offers in order to poach the rivals they have identified. "The clients have an idea about how much they need to pay, and it's our job to educate them that it's not going to be enough to get people to move."
But spiralling wages and skills shortages are not housebuilders' most pressing concerns. When respondents were asked to identify the top three threats facing the housebuilding market, Brexit was overwhelmingly the biggest, cited by 81% of respondents, while just half thought it was a threat last year.
The survey also found that where just 4% of respondents said they expected to cut staff in 2017, this has now nearly tripled to 11% this year.
Read the full results of Building's annual Housebuilders' Salary Survey on building.co.uk tomorrow