Building journalists and Building's print and digital publications shortlisted for top media awards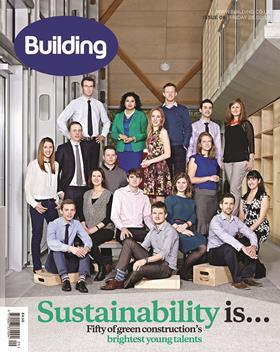 Three Building journalists have been shortlisted for prestigious International Building Press media awards, with Building also shortlisted for magazine of the year.
The International Building Press (IBP) shortlisted senior reporter Vern Pitt and deputy news editor Iain Withers for the construction and infrastructure writer of the year award, while news editor Allister Hayman was shortlisted for the business and financial writer of the year.
Building was also shortlisted for the IBP's magazine of the year award.
Meanwhile, Building's website Building.co.uk has also been shortlisted for the Business Intelligence Product of the Year at the PPA Digital Awards, while the Built Environment Content Team at UBM, the publisher of Building, has been shortlisted for the Content Team of the Year award.
The UBM Built Environment Content Team comprises both Building and Building Design and also the team that puts together the programme for the annual Ecobuild sustainability event. The team is up against national consumer and business media including the Radio Times, BBC's Top Gear, Mother & Baby and the NME.
Both the IBP and PPA awards will be held next month in central London.
UBM Built Environment head of content Tom Broughton said the nominations were a great achievement.
He said: "After 170 years of leading the construction community for Building to receive national recognition for leading on digital platforms in a new era is truly fantastic and testament to the brand and everyone who works on it.
"The content team was the first to launch comprehensive digital apps in this space as well as delivering first class video, online CPD and webinar learning.
"And it is our online engagement and absolute digital focus that has enabled the team to stand out - as our numbers speak for themselves - we engage thousands of people online every year by producing expert content and first class journalism that is driven by hard hitting scoops, analysis and technical information.
"We are absolutely chuffed."