Magazine receives nominations in business magazine, business brand, best business media editor and best business media writer categories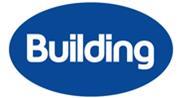 Building has been shortlisted for both business magazine and business brand of the year at this year's prestigious PPA Awards.
The PPA awards celebrate the best talent within the UK's magazine media and this year also sees Building editor Sarah Richardson shortlisted for editor of the year (business media) and Joey Gardiner shortlisted for writer of the year (business media).
Now in their 35th year, the PPA Awards are renowned for being the benchmark by which all consumer and business media brands are judged.
The winners will be unveiled 9 July at the Grosvenor House hotel in London.