But concern over clients' 'payment difficulties' sees firm make £1.3m provision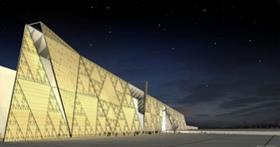 Engineer Buro Happold has been forced to make a provision of £1.3m due in part to concerns over late payments.
The firm's latest accounts, filed at Companies House, show that on 1 May 2011 Happold LLP, the parent company of the Buro Happold group of companies, had provisions totalling £827,000 but that this rose the next year to £2m.
Buro Happold's chief executive Paul Westbury said the firm had increased the provision "as a reflection of the payment difficulties being experienced by some clients".
The firm added that said part of the provision was to "meet liabilities arising from overseas employment legislation".
However, the firm reported a pre-tax profit of £7.8m in the year to 30 April 2012, up from £7.7m the year before.
This came despite a drop-off in turnover of £7.2m to £116.8m over the period.
Happold reported a slight fall in UK turnover to £55m in 2012, down from £52m the year before, and a fall in revenue from outside Europe to £52m, down from £64m in 2011.
But it reported a rise in revenue from mainland Europe to £9.4m, up from £8m the year before.
Westbury said: "The group has not been immune from the reduction in global activity levels in the construction industry. There has been pressure on margins as fee competition becomes ever more intense."
He added the group was "continually working to reduce its cost base" to "meet the challenges placed on it to compete in these most challenging economic circumstances".
He said this accounted for the small increase in profit.
Westbury predicted a return to more robust profit in the 2012-13 financial year, but he highlighted recruiting and retaining staff and the highly competitive marketplace as key risks to the business.
Staff numbers fell as it cut the number of technical staff from 1,022 to 995 over the period.