Government needs to introduce legislation making it a criminal offence, Digby Jones warns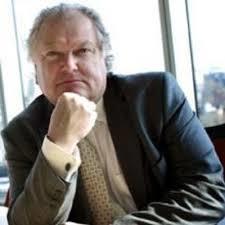 A former boss of the CBI has said that paying firms late should be made a criminal offence.
Digby Jones (pictured) was in charge of the business group for six years until 2006 and later became a trade and investment minister for just over a year in Gordon Brown's government.
Speaking to Building, he said Carillion's collapse had shown that government needs to introduce legislation outlawing late payments.
"I heard Conservatives say the other day that smaller businesses can say 'you will pay me in 30 days and if you don't I will sue you'. What small business is either going to be able to afford litigation or cut off the hand that feeds it? That showed to me a distinct lack of understanding.
"The only way to deal with late payment, and Carillion has shown this up starkly, is we have to start thinking about criminal sanctions.
"Once those small businesses get the money on time, they can start to invest in better kit, train their people better and across the piece, you will generate enhanced productivity.
"The only way this is going to be pulled off is a form of criminal sanction on the big company that bullies the small business.
"Carillion will show this up because they had a reputation for not paying well and now they have left so many people high and dry."
He said main contractors trying to renegoiate a price after work has been completed should be outlawed and added: "If both sides agree the job has been done properly, and the agreed terms on the invoice are 30 or 60 days, then if the big contractor says to the subcontractor: 'I'm not going to pay you for another 30 days but if you cut your prices I will,' then that should become a criminal offence."
The issue of late payments has been thrown into the spotlight again following Carillion's implosion three weeks ago, which has seen 30,000 subcontractors left out of pocket to the tune of £1.2bn.
Last week, business secretary Greg Clark was forced to defend the government's failure to protect the supply chain in the wake of Carillion's collapse, and conceded many lessons need to be learnt.
But Jones said: "I hope Carillion's demise will get the government to start looking at late payments in more than just saying it is a bad thing."
Jones, who is a crossbench peer and the chairman of Triumph Motorcycles, said the ongoing late payment culture in construction was a "disgrace".
He added: "Whilst we are all rightly concentrating on the collapse of Carillion in terms of contract performance and taxpayers' money, the bigger issue is there will be lots of smaller companies who will go to the wall because they have been made to wait far too long for their money and now they are never going to get it. It is a disgrace.
"Construction's time has come where the culture of the big firm bullying the small one has to stop."
Jones did praise the government for refusing to bail out the firm, which went under with debts of £900m and a pension deficit of £600m.
Rubbishing Carillion's strategic management as "very poor" he added: "I was very pleased the government didn't bail them out because where does it stop? I don't buy this notion of 'Too big to fail'.
"The government will rightly step in to ensure that certain key public sector contracts are performed but that is a world of difference from stepping in and becoming Carillion's banker. The market has got to understand that our money as taxpayers is not there as a banker of last resort."
Tomorrow (Tuesday) former Carillion directors including ex chief executive Richard Howson are due to appear before a House of Commons select committee looking into the collapse.