Government report says there has been a £9.9bn boost to trade and investment on the back of the Olympics, but includes investment that may have occurred anyway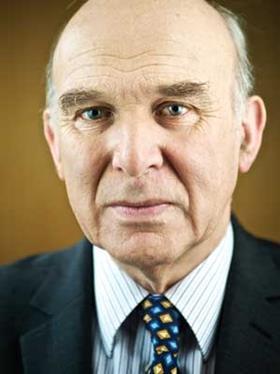 The government report claiming that there has been £9.9bn boost of trade and investment in the UK on the back of the Olympics has been called into question after it emerged that the figures included investment in projects that were likely to go ahead with or without the 2012 Games.
The report, commissioned by UKTI and the Mayor of London, said the UK had seen a £9.9bn boost in trade and investment from hosting the London Olympics, with the boost coming from businesses securing new contracts, additional sales and foreign investment over the past year.
The report said £9.9bn in benefits included £5.9bn of additional sales from Olympic-related activity; £2.5bn of additional inward investment into the UK since the Games; £1.5bn of Olympic-related high value opportunities won overseas, including £120m of contracts already won by UK companies for the Brazil 2014 World Cup and Rio 2016 Olympic and Paralympic Games.
However the report was criticised for taking into account inward investment that was likely to have occurred even if the Olympics did not take place.
On BBC's Radio 4 Today show this morning, business secretary Vince Cable defended the UKTI's classification of projects such as the new Westfield shopping centre in Croydon as benefits of the Olympics.
He said: "I think it is reasonable to argue that a lot of these big inward investment decisions, there was a catalyst, right? They may well have been proceeding, but a lot of the negotiations that were brought to a head by the Olympics, by the top executives coming here.
"I met quite a few of them myself, they were people who were - not actually on Westfield, I met a lot of other investors - who were quite warm to the UK, were certainly thinking about it, but came here and got involved in serious negotiations around our business embassy project, and they progressed more rapidly and more positively than they otherwise would have done.
"And on the key figure, which is the figure regarding additional sales, now of course you can pose the question a lot of this business would have been going on.
"But what we actually did was an anonymised survey, methods approved by the National Audit Office, which is often very critical, and, you know, you would be critical of government in many respects - it's been pretty rigorous, trying to establish things that have happened that wouldn't otherwise have taken place.
"I mean, I can understand a rigorous academic approach, being sceptical of these things [is] entirely justified, but I think there's a lot more in it than you're giving credit for."
Mr Cable said the Government had made a sustained effort to encourage inward investment on the back of the Olympics, and argued the Games had left a positive long-term legacy over and above the immediate celebration.