Exclusive: Construction leaders look at multiple different models for pan-industry body before crunch meeting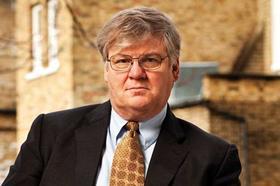 Efforts to create a new industry body that would give construction a single voice to lobby government have resulted in up to ten different proposals being drawn up ahead of crunch talks this month.
Over the next few weeks industry leaders will seek to reach agreement on how such a body should work before a meeting at the end of November.
Before the summer, chief construction adviser Paul Morrell floated a proposal to remodel the Strategic Forum for Construction into a pan-industry body which would give a coherent message to the government on how to properly support the industry.
The proposal sought to address concerns that the fragmented nature of the sector meant ministers received conflicting messages on how to shape
policy, putting construction at a disadvantage to other industries.
Recent reports that the Morrell proposal, which included a plan for Balfour Beatty boss Ian Tyler to chair a new advisory council, was being taken forward by the Strategic Forum are incorrect, Building has been told.
But in an ironic twist, the debate sparked by Morrell's initial plan has led to multiple proposals for how such a body might work from members of the forum. Estimates for the number of plans for a single voice range from half a dozen to 10.
Building understands there remain disagreements about the purpose of the new body, how it would interact with existing organisations and even what areas of the construction industry it would represent.
Rhian Kelly, director for business environment at the Confederation of British Industry, said: "The industry needs an effective voice and by that I mean it needs to be able to give the same message to ministers through our various channels."
But she added: "I think we need to spend more time focusing on the substance and the messages and less time on the governance."
The CBI's Construction Council is seen by some as in competition with the Strategic Forum to be the voice of the industry to the government.
Kelly said that whatever was decided the construction council would "continue to exist and be an organisation that talks to ministers".