Qatar Investment Authority and Brookfield Property Partners rebuffed for "significantly undervaluing" the firm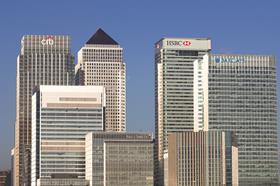 Songbird Estates, the investment group that owns Canary Wharf Group, has rejected a proposal from Qatar Investment Authority and Brookfield Property Partners to buy the group.
Yesterday, the Qatar Investment Authority – which already owns 28.6% (211,746,156) ordinary shares in Songbird Estates – teamed up with Brookfield to make an "expression of interest" in taking over Songbird.
The companies had offered 295p per share to buy Songbird, which had been trading at 260p until the offer was made. However on news of the bid the share price rose to 320p, suggesting investors assumed that further higher offers would be made.
This morning Songbird issued a statement rejecting the offer. It said that after "reviewing the proposal with its advisers" it had "unanimously concluded to reject to proposal".
David Pritchard, the chair of Songbird said: "This proposal significantly undervalues Songbird and does not reflect the inherent value of the business and its underlying assets.
"The group has an exceptional management team with a clear vision to deliver additional shareholder value, including from our 11 million sqft development pipeline, the largest in London."