Qataris and Brookfield set to acquire at least 7% of Canary Wharf owner Songbird Estates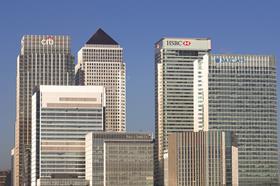 A third investor has backed a bid by the Qataris and Brookfield Property Partners to buy Canary Wharf owner Songbird Estates.
Qatar Investment Authority and partner Brookfield Property Partners have now secured agreements to buy 7% of the shares in Canary Wharf owner Songbird Estates, following an increase in their takeover offer last week.
The firms tabled an offer for all the shares in Songbird last week which valued the company at £2.6bn.
That offer was criticised by Songbird management because it believed it "did not reflect the full value of the company, its unique position and future growth potential".
But on Monday, the Qatar Investment Authority announced that it and Brookfield had received agreements from two sets of investors to sell them 28% of the free float of Songbird, approximately 6% of the total share capital.
Today, Brookfield announced it had also received a letter of intention to sell it 4,997,050, approximately 0.7% of the shares in the company, from investor EMS Capital LP.
Investor group Madison will sell the joint venture 18,627,054 shares for £3.50 each, representing around 2.5% of its issued ordinary share capital. It will also buy 3.5% of the shares from Third Avenue Management.