Proceeds will be used to cut debt and fund restructuring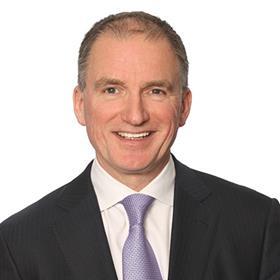 Outsourcing giant Capita has rebuffed suggestions that its woes are similar to those of collapsed contractor Carillion as it proposed a rights issue which it hoped will help slash its debt and jump-start its trading prospects.
Back in January Capita issued a profits warning, a move which prompted its shares to dive by 40%. At the time it revealed it would restructure the group and sell off a number of non-core operations as it sought to get the business back on track.
Chief executive Jon Lewis (pictured) told the Press Association that he was "frustrated" with the Carillion comparison. "We are a completely different business. We have £1bn in liquidity, strong cash flow and a new strategy with investor support. We are not in PFI contracts and have nothing like the risk profile."
Net proceeds from the £701m rights issue would help fund the business' strategic plan and lead to positive cash flow of around £200m a year by 2020, it said.
Announcing its latest annual results today Capita, which employs 70,000 staff working across a range of support activities, said it made a reported loss of £513m in the year to 31 December 2017 on reported turnover of £4.2bn. It added it was suspending its dividend until it had started to make enough cash to reward investors.
The group's net debt totaled £1.2bn at the end of last year.
Lewis said the group expected to deliver annualised cost savings of £175m, and at least £200m of sustainable free cash flow in 2020.
Capita said Lewis had bought £250,000-worth of the firm's stock as well as shares under the rights issue.
For the year ending 31 December 2018 the group said it expected that its underlying pre-tax profits, "before significant new contracts, restructuring costs and implementation costs of the strategy will be between £270m and £300m".