Contractor says it will hit profit targets in city update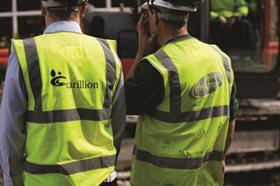 Contractor Carillion has won a £113m contract to build a mixed use development for the Oman Public Authority for Social Insurance, it announced today.
It said it had started work on the contract already, and was part of £185m of new business it had picked up in the last quarter in the Middle East.
In a third quarter interim management statement Carillion revealed it remains on track for growing operating profit while reducing turnover over the year.
It said it was on track to meet expectations for the year, delivering "improvements in operating profit and total operating margin" and "full-year revenue to be lower than in 2011." The reduction in revenue is due to the resizing of the UK construction business, announced in 2010, which will see revenue from that part of the business reduce from £1.8bn to £1.2bn by the end of this year.
It added: "we also remain well positioned to …deliver growth in support services and to double our annual revenues in the Middle East and in Canada in the five year period to 2015, in each case to around £1 billion."