Contractor to provide facilities management for Arriva's northern rail franchise estate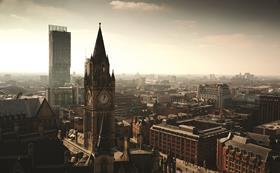 Carillion has won a £120m contract to provide facilities management for the train division of transport group Arriva across the north of England.
Arriva was recently awarded the Northern Rail franchise by the Department for Transport.
Under the deal, Carillion will provide facilities management and associated services for the Northern Rail franchise estate for an initial period of nine years, with the option for a one-year extension. The contractor is set to begin work in April 2016.
In particular, Carillion will asset surveys and asset planning, planned and reactive maintenance for 460 stations across northern England, helpdesk services, cleaning, grounds maintenance, waste management and pest control. In addition, core services will also include projects works.
Carillion chief executive, Richard Howson said: "We are particularly pleased to have been selected by Arriva as its preferred delivery partner for FM services, having supported Arriva in its successful bid for the Northern Rail franchise.
"We look forward to working in close partnership with Arriva to support the delivery of an excellent experience for customers of its Northern Rail franchise."