Contractor also said it is on course to meet profit and revenue target for the year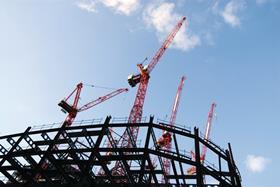 Carillion has secured over £1bn of new work since June, as the firm remains on course to meet its profit and revenue targets.
In a trading update for second half trading to date, the contractor said it is on track to achieve its full calendar year targets with revenue growth and operating profit in line with expectations.
The contractor said it has secured new work worth £550m in its construction business, which includes further projects for the Defence Infrastructure Organisation, and wins with both the Paradise Circus Limited Partnership in Birmingham and the Kings Cross Central Limited Partnership in London, where for both Argent is development manager.
A Carillion JV has also been selected as preferred bidder by the National Treasury Management Agency in Ireland to deliver Bundle Five of its schools Public Private Partnership programme, which comprises five schools located in Meath, Carlow, Wicklow and Wexford.
While in support services, the firm has been awarded contracts or is in one-to-one negotiations on contracts worth over £350m, including new facilities management contracts or extensions in the UK with Direct Line Group, Verizon and Virgin Media.
Carillion chief executive, Richard Howson (pictured), said: "I am pleased to say that the pace of work winning in the second half of the year has continued to pick up, as we expected.
"Much of the £1 billion of new work announced today reflects our continuing success in winning repeat work for long-term customers, consistent with our selective approach to contracts and margins.
"We also continue to see some improvements in market conditions, especially in the UK, and following the UK Government's spending review, we expect to see further opportunities for outsourcing and capital projects over the medium term."