The firm has renewed its partnership with the building society for a further seven years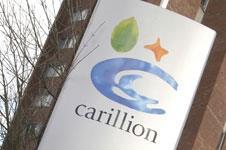 Carillion has picked up a seven-year £350m contract to provide facilities management services for Nationwide Building Society.
The firm had already been providing facilities management services to Nationwide for nine years.
The contract commenced at the beginning of October and involves the provision of a range of hard and soft facilities management and workplace services for Nationwide's headquarters in Swindon, its 15 corporate offices, critical data centres and 700 retail branches throughout the UK.
The services are to be aligned with the building society's sustainability strategy and include energy management, risk assurance, asset maintenance, capital works, front-of-house, security, grounds maintenance, mailroom management, porterage and cleaning.
Carillion Group chief executive, Richard Howson, said: "We are delighted to have renewed our contract with Nationwide Building Society."