Labour Party's governing body tells firm it can no longer exhibit at the party's conference in Brighton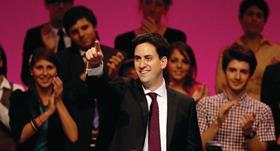 Britain's second largest contractor, Carillion, has been told it is no longer welcome at next week's Labour Party Conference after members of its powerful National Executive Committee (NEC) highlighted the firm's blacklisting past.
At a meeting of the NEC yesterday, a member from the north west complained about blacklisting and questioned why Carillion - which is now facing two separate High Court claims from alleged victims of blacklisting related to the activities of the now defunct Consulting Association - had a stall at the conference, which begins in Brighton this weekend.
Following a debate, members voted to exclude Carillion, Building understands.
A Labour Party spokesperson said: "Following issues raised by members of Labour's National Executive Committee, the Labour Party has asked Carillion not to exhibit at Labour's Annual Conference in Brighton this year."
Carillion's stall is now understood to have been taken by the GMB, the union which has been pursuing a relentless campaign against the firm over blacklisting for several months and is funding one of the High Court legal cases.
Carillion - which also faced union protests at last year's Labour conference - called Labour's move a "backward step".
A spokesperson for the firm said: "Carillion has been open with MPs and the public in talking about its historic involvement with the Consulting Association, which we proactively stopped in 2004. We are therefore surprised and disappointed by this decision and we struggle to understand how blocking discussion on difficult issues helps resolve them.
"It is a backward step and a missed opportunity for members to meet a major UK employer working in vital public services.
"Our Chief Executive, Richard Howson, has expressed regret for the past involvement of a former subsidiary, but it is important to understand that Carillion has never been involved with activity that was illegal."