Contractor spends £33m on 60% stake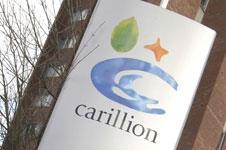 Carillion has bought a Canadian power line business.
The company told the stock exchange this morning that it is buying two-thirds of the British Columbia-based Rokstad Power Corporation for £33m.
The family owned business provides transmission and distribution power line services. The Canadian company's chief executive Aaron Rokstad and president Bernie Rokstad will continue to lead the 600 employee business following the acquisition.
Carillion has initially agreed to buy a 60% stake in Rokstad in three instalments over the next three years. After five years, Carillion has said it will acquire the remainder of the company.
Rokstad currently has a gross assets of £47.9m and recorded turnover of £108.5m and pre-tax profit of £13.1m in the 12 months to June this year. Carillion has also taken all of Rokstad's £21m onto its balance sheet.
Rokstad's portfolio of blue chip major utility customers include BC Hydro, SaskPower, AltaLink, Fortis AB, National Grid & Iberdrola and private companies such as SNC Lavalin, Rogers and Imperial Metals.
Carillion chief executive, Richard Howson, said: "Acquiring this interest in the Rokstad Group is an important strategic step in the development of our transmission and distribution business."
The acquisition would create new opportunities for Carillion to grow its transmission business capitalise on the "unprecedented pipeline of work" in the power transmission and distribution markets, he said.
Stephen Rawlinson, of analysts Whitman Howard, said the acquisition was a "good strategic move" for Carillion.
Kevin Cammack, building and construction analyst at Cenkos Securities, said the acquisition of Rokstad would boost Carillion's earnings as well as broaden its public private partnership-based construction services business in Canada. But he questioned whether increasing the company's exposure to Canada was a good idea at a time when the country's market was at a peak.