Total of 19 firms win places on government-wide £4.1bn Facilities Management Services Agreement framework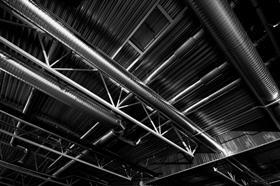 Carillion has won places across all there lots of the government's new £4.1bn facilities management services framework.
Carillion has been selected for all three lots on the framework – Total Facilities Management, Hard Facilities Management and Soft Facilities Management. Emcor and Sodexo were also successful on all three lots.
All central government departments, executive agencies and non-departmental public bodies can use the framework, which replaces current facilites management contracts and will run to July 2019. Nineteen suppliers have been selected, including Vinci, Skanska, Mitie, Kier, Interserve, Galliford Try and Bouygues (full list below).
Richard Howson, chief executive at Carillion, said: "We are delighted to have secured one of only three places on this framework agreement for all three service Lots. Our selection further enhances our position as a leading provider of facilities management services to the public sector and should offer new opportunities to grow our UK support services business."
Full list of winners
AMEY Community Ltd
Bilfinger Europa Facilities Management Services Limited
Bouygues E&S FM UK Ltd
Carillion Services Ltd
Cofely Workplace Ltd
Compass Contract Services operating as ESS
EMCOR
Galliford Try Building Ltd
Interserve (Facilities Management) Ltd
ISS Facilities Services Ltd
Kier Facilities Services Ltd
Mitie Facilities Services Ltd
Noonan Services Group Ltd
OCS
Servest Group Ltd
Sigma Support Services
Skanska Rashleigh Weatherfoil Ltd
Sodexo Holdings Ltd
Vinci Construction UK Ltd