Contractor says it is getting good feedback from the 'large number of suppliers' signed up to the scheme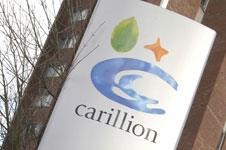 Contractor Carillion has defended its decision to extend payment terms to a maximum of 120 days as part of a new payment system.
Last week, Building exclusively revealed the firm had extended its maximum payment terms to 120 days and that it was implementing an Early Payment Facility, which allowed suppliers to be paid early, if they paid a charge to the bank.
Carillion says it is offering to reimburse suppliers for these bank charges to ensure they are no worse off financially.
The scheme received an angry reaction from industry leaders, who said it was "in no way acceptable", and prompted a campaign on social media site twitter, with users promoting the #Don'tWorkWithCarillion to express their views.
Now Carillion has responded with a statement on its website.
It confirmed that payment in 120 days was now its "standard terms" and that some small suppliers got paid in advance of this.
Carillion said: "We have a very wide range of payment terms which are negotiated with all of our suppliers on an individual basis."
It added: "A large number of key suppliers have already signed up to the scheme and the feedback has been very positive. Many more suppliers are in the process of joining as they recognise the benefits."
The statement said Carillion's initiative was designed to "help businesses, particularly small and medium sized enterprises (SMEs) to improve their cash flow and reduce their borrowing requirements at a time when many SMEs are unable to borrow from banks".