Announcement of 39 school sponsors paves way for procurement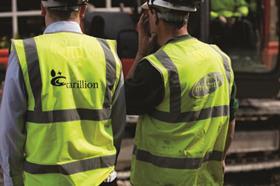 Contractor Carillion is among the sponsors funding new schools planned under the government's £820m targeted basic needs programme, the government announced today.
The announcement of sponsors for 39 schools gives the go-ahead for their procurement, which will be undertaken by councils.
The whole programme is designed to see 41 schools built and 331 expanded, creating 70,000 additional school places by 2015. Councils will run the procurement though they will be free to use either the EFA's Academies Framework or alternatives such as Scape if they choose.
Carillion is sponsoring two primary schools in Tameside, one in Ashton Under Lyme and one in Hattersley.
Schools Minister David Laws said: "Today's announcement is a key milestone in our multi-billion pound plan to ensure there are enough high-quality school places around the country.
"The sponsors we have announced today are top-performing organisations that will use their expertise and know-how to ensure young people receive the high-quality education they deserve."
New academies and their sponsors:
Local Authority
Project
Phase
Sponsor
Bradford

Douglas Road -

BD4 8QW

Secondary
Bradford Diocesan Academies Trust
Bristol
Avonvale Road – BS5 9RH
Primary
Educate Together
Bristol
Markesbury – BS3 5JL
Primary
Oasis Community Learning
Bristol
Fairlawn Road – BS6 5JL
Primary
Colston's Girls' School Trust
Cambridgeshire

Ely –

CB6 2WH

Primary
Active Learning Trust
Croydon
Segas – CR0 1YL
Primary
Oasis Community Learning
Croydon
South Croydon – CR2 6HS
Primary
Harris Federation
Croydon
South Norwood – SE25 4QL
Secondary
Oasis Community Learning
Croydon
Westways - CR0 2UR
Primary
GLF Schools
Croydon
Spices Yard - CR0 2AN
Primary
STEP Academy Trust
Doncaster
Grady Road DN4 5UB
Primary
Wakefield City Academies Trust
East Sussex
Newhaven – BN9 9JL
Primary
Lilac Sky Academy Trust
East Sussex
Hailsham – BN27 3NW
Primary
Lilac Sky Academy Trust
Essex
Braiswick – CO4 5UB
Primary
The Learning Pathways Academy Trust
Essex
Harlow – CM20 1NW
Primary
REAch2 Academy Trust
Hackney

East Wick -

E5 8JY

Primary
Mossbourne Community Academy Trust
Hillingdon
Uxbridge – St. Andrews Road
Primary
Elliot Foundation
Hillingdon
Hayes – UB3 1JA
Primary
The Park Federation Academy Trust
Hillingdon
Yiewsley –UB7 9AE
Primary
LDBS Frays Academy Trust
Kent
Isle of Sheppey – ME12 3GN
Primary
Oasis Community Learning
Kent
London Road - ME19 5AT
Primary
Valley Invicta Academies Trust
Kent
Snodland - ME6 5PD
Primary
Valley Invicta Academies Trust
Kent
Kings Hill - ME19 4QG
Primary
Valley Invicta Academies Trust
Kent
Folkestone - CT19 6DT
Primary
Lilac Sky Academy Trust
Lincolnshire
Gainsborough – DN21 1PY
Primary
Tall Oaks Academy Trust
Manchester

Harpurhey –

M40 7US

Primary
British Telecom
Medway

Chatham –

ME4 6NT

Primary
RGS/AFS Thinking Schools Academy Trust with First Eduation Alliance and Marmox UK Ltd
Oldham
Hollinwood Avenue – OL9 8EE or Rock Street – OL1 3US
Special
New Bridge Academy
Plymouth

Derriford -

PL6 5AA

Primary
Diocese of Exeter
Poole
Fourways – BH14 0PZ
Primary
Aspirations Academies Trust
Reading
Hodsall Road - RG1 7HL
Primary
REAch2 Academy Trust
Rotherham
Eastwood – S65 1TF
Primary
Central Learning Partnership Trust
Sheffield
Attercliffe - S9 3TL
Primary
Oasis Community Learning
Staffordshire
West Midlands – ST18 0DD
Primary
REAch2 Academy Trust
Swindon
Tadpole Farm – SN26 8DZ
Primary
Diocese of Bristol Academies Trust (DBAT)
Tameside
Ashton under Lyne - O16 9SD
Primary
Carillion Academies Trust
Tameside
Hattersley - SK14 3JZ
Primary
Carillion Academies Trust
Wandsworth

Earlsfield Ward -

SW18 3BU

Primary
Floreat Education Academies Trust (FEAT)
West Sussex

Worthing -

BN14 8HJ

Secondary
Durrington High School