US real estate developer says London-based housebuilder offers ideal foothold into capital's build-to-rent market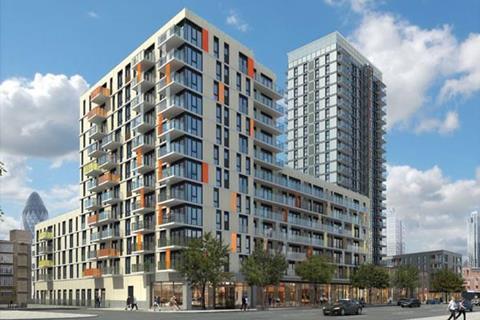 US real estate giant CBRE has agreed terms to buy London-based build-to-rent housebuilder Telford Homes for nearly £270m.
The deal, announced today, has been agreed by boards of both firms, with CBRE prepared to pay 350p a share for the AIM-listed Telford Homes, an overall premium of 11% on yesterday's closing price.
Telford Homes has recommended shareholders take the cash on offer, worth £267.4m.
Bob Sulentic, CBRE's president and chief executive, said: "Telford Homes gives us a compelling opportunity to build on the success of Trammell Crow Company," the US property development firm CBRE bought in 2006.
"The UK is in the early stages of a secular shift toward institutionally owned urban rental housing, similar to what we have seen in the US over the last two decades.
"Telford Homes is well positioned to lead this trend, and their more than 300 talented professionals operating in London are a great addition to our company," Sulentic added.
CBRE posted revenues of $21.8bn last year.
Telford Homes chief executive Jon Di-Stefano said being part of Trammell Crow Company "will allow Telford Homes to enhance its growth in the build to rent/multi-family market in London.
"Our management team has found that Trammell Crow Company is aligned with both our culture and our current strategy and its platform will give Telford Homes access to greater resources, improved technology and wide-ranging expertise."
Trammell Crow was built up in the US in the 1950s and '60s by Texan Fred Trammell Crow to become one of the country's largest real estate developers. CBRE bought the company in 2006 for $2.2bn.
Telford Homes, which will operate as a standalone group within CBRE, has in the past year shifted towards building homes for rent in the capital and has worked with investors including US-based Greystar to progress schemes in areas including Nine Elms.
But the offer document for the acquisition highlights why the deal seems attractive to the board at this time.
The firm said the full benefit of the move towards build-to-rent would "take some time", and what it called "the sustained slowdown in both the owner-occupier and buy-to-let sales market, along with the challenging London planning environment", meant there were potential risks to Telford Homes' trading position "over the short and medium term".
The group also said it would need more cash and operational resources if, as was expected, it had to take a long-term equity stake in developments and become more involved in the management and leasing of rental properties.