Cost of central London land has shot up 48% in four years, far outstripping gains in the rest of the country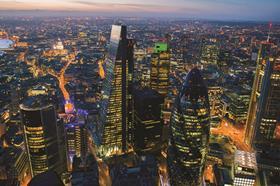 The cost of land in central London has shot up 48% since September 2011, according to the latest data released by estate agent Knight Frank.
By contrast, development land across England and Wales remained broadly static, rising by 2.3% in 2014, and by just 0.1% in the last quarter, the lowest growth since 2012's Q4, the firm's latest residential development land index reveals.
Annual price growth in greenfield residential development land values remained low over 2014 compared to 2013, with prices rising by 2.3%, after a 5.3% rise in 2013 — well under the average 7.2% rate of growth in house prices.
Knight Frank's head of UK residential research, Gráinne Gilmore, said while the rising cost of land was putting upward pressure on London developers' costs, an increase in the supply of land had slowed the greenfield prices - even though the cost of labour and building materials has risen.
The figures also show that there was a 17% rise in the number of private residential units being built in December 2014 compared to the previous year.
A survey of 43 countries by design consultancy firm Arcadis found that the cost of building in the UK has risen up the international rankings. The country is now the 8th most expensive country in the world in which to build.
Gilmore said, "Price growth for residential development sites is likely to be more subdued over the coming year as rising construction costs press on margins."