The restoration programme for the iconic grade I-listed building is still to be voted on by both Houses of Parliament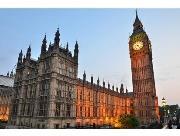 CH2M has bagged one of two client advisory roles on the £6bn revamp of the palace of Westminster, Building has learned.
The firm is understood to have beaten bids from joint ventures between Aecom and Mace, Capita and Gleeds and bids from Arcadis and Turner & Townsend to the programme, project and cost management services job.
It is understood that the contract award is now in standstill till the beginning of next week.
The firms were originally shortlisted back in December 2015 after a report, commissioned by both Houses of Parliament, from Deloitte Real Estate, Aecom and HOK was published looking into potential strategic options for the renewal of the grade I-listed buildings.
The study laid out three options for the work costing between £4bn and £6bn and taking up to 30 years to complete.
The award of the advisory role follows criticism in March from MPs on the public accounts committee (PAC) over the delay in moving forward with the restoration of the crumbling grade I-listed palace.
In a report weighing up the potential options for renovating the World Heritage Site, the committee said the government should not delay in putting its preferred proposal to a vote in both Houses, adding: "The best value for money will be achieved by getting on with it".
Last year a joint committee of MPs and peers representing both Houses recommended a full move-out of MPs and peers lasting six years to make way for essential repairs and renovation works to the palace.
The PAC endorsed the preferred option agreeing that it was "the most economical, effective and efficient choice".
The PAC added that doing nothing over the crumbling state of the buildings was not an option as they were in an "extreme state of disrepair with the risk of a catastrophic failure high and growing".
The recommendation by the joint committee for a two-tier delivery authority, similar to the ones used by Crossrail and on the delivery of the 2012 Olympics, for the scheme was also endorsed by the PAC. However, it added that the National Audit Office should be empowered to audit the delivery authority and carry out value for money studies.
The revamp of the Palace is still to be voted on in both Houses of Parliament.
A parliamentary spokesperson said: "The outcome of the procurement process will be announced in due course. Any information being circulated on the award of contracts at this stage is purely speculation."
Ch2m has declined to comment.