Allan Cook brought in last year to replace Sir Terry Morgan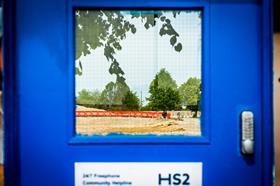 A transport minister has confirmed that HS2 chair Allan Cook is carrying out a review of the project.
Answering a written question in the Lords on Monday, Baroness Vere of Norbiton, who is a minister in the transport department, said it was Cook's job to keep the £56bn project under tabs.
She said: "It is the role of the chair and the board of HS2 Ltd to keep the entire programme under ongoing scrutiny.
"The chair is currently carrying out an assessment in this regard and has regular discussions with the [transport] department about its progress."
Lord Berkeley's question came on the back of reports that transport secretary Chris Grayling has asked Cook, who replaced ousted chairman Sir Terry Morgan late last year, to undertake a review of the project "to make sure that the costs and budget are right and that it is deliverable".