New president of professional body says contractors should involve facilities managers earlier in design stage to drive down carbon emissions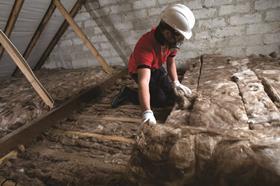 The new president of CIBSE has said contractors should involve facilities managers earlier when designing their buildings to drive the reduction of carbon emissions.
Giving his inaugural address as the president of Chartered Institution of Building Services Engineers (CIBSE) last week, Peter Kinsella said "careful management" of buildings was key to delivering "significant cuts" in carbon emissions.
Speaking to Building, Kinsella said: "I can understand that contractors don't want another set of eyes looking over their designs but how are facilities managers expected to pick up on issues and use the building afterwards [if they're not involved early]?"
He said it was also important to avoid installing complex building control systems, when the eventual user was not known, as it opens up greater potential for them to be used incorrectly.
Kinsella said that sharing detailed case studies of how buildings used energy was important to closing the performance gap between how much energy buildings are designed to use and how they perform once built, which is often worse.
But he added there were significant hurdles to this: "If you are building a massive project somewhere and you have an in-depth review and you find out the building is not successful you would be concerned that that would effect the value of the property.
"The advantage is that if you do allow that [information] out there's ways of getting it corrected for the future."
He said he wanted to further develop Carbon Buzz, a carbon and energy usage benchmarking tool based on data from real buildings in use created by CIBSE and RIBA, as a platform for sharing this type of information.