Training body confirms it is proposing to reduce level of middle management as part of reorganisation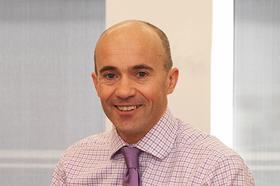 The CITB has confirmed it is looking to cut 26 "middle manager" jobs as it continues its reorganisation under a new strategy.
The training body said it has entered a period of consultation with staff as it looks to cut its level of middle management, with 188 staff affected. The CITB said it is proposing to make 14% of these redundant, meaning 26 jobs are under threat. The changes will be finalised by "early 2016".
Explaining the job losses, CITB chief executive Adrian Belton (pictured) said: "For the past 18 months, CITB has been transforming itself to better meet the needs of industry.
"CITB has been too heavily managed in the past, and so we will simplify teams and structures, establish fewer but more flexible role types, and embed a new, more agile way of working."
The CITB also confirmed it has no plans at the moment to close any of its training centres or regional offices, and that it will assess the scope for external training before deciding which of its training activities it will stop providing.
The future of the CITB is in some doubt as the government consults over how its proposed apprenticeship levy for large employers will co-exist with the existing construction training levy that funds the CITB.
The CITB insists its future is safe until at least March 2018 under a parliamentary agreement to raise the levy until this date.