Infrastructure key to kickstarting regeneration of towns and cities, Transport for the North chief says
Northern cities will struggle to attract private investors for future projects if the government doesn't give the go-ahead for both HS2 and Northern Powerhouse Rail to be delivered in full, the boss of Transport for the North has warned.
Speaking to Building, Barry White, the group's chief executive, has warned a failure to deliver either HS2 or NPR in full could mean smaller cities in the region will be unable to attract the private investment needed for their wider regeneration and development plans.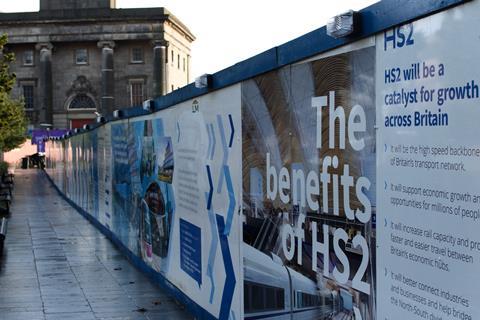 White said: "We are not going to be able to do it halfway and be able to encourage investment in places like Bradford city centre.
"We must send a signal to private investors that the government is invested in these areas and that key infrastructure is coming."
He cited Birmingham as an example, saying the UK's second city, which has undergone a development boom in recent years, had immediately started reaping the benefits of HS2 once the government confirmed it was heading to the city.
White said: "That's the thing with infrastructure investment, often cities and regions start reaping the benefits long before the infrastructure ever arrives. It's not as simple as saying 'let's just build the scheme we can get done first'."
White's comments come on the back of the National Infrastructure Commission's (NIC) report into rail projects in the North and Midlands, which downgraded the priority of the eastern branch of HS2, from Birmingham to Leeds, and recommended a staggered approach to NPR.
White said while there were disappointments in the policy there was also plenty to like.
He said: "The recognition of the significance of regional connectivity is a real bonus and is key to the levelling up agenda. It was welcome to see that recognised."
The government will publish its Integrated Rail Plan for the North and Midlands, which the NIC's report will inform, in the first two months of next year. It will lay out which projects will built and in what order they are delivered.