Deal will see senior execs rewarded wth lucrative shares scheme if incentive plan targets hit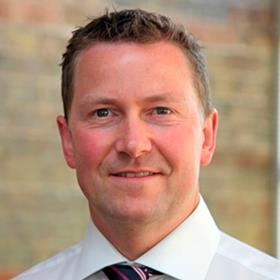 A leading City investor has urged Persimmon to cut a long term bonus package for the volume house builder's senior management.
Royal London Asset Management (RLAM), which holds 0.44% of the York-based company's stock, has criticised its long term incentive plan (LTIP).
Under the LTIP, which has been in place since 2012, 150 Persimmon senior executives, including chief executive Jeff Fairburn (pictured), will share in a special bonus if the company returns £1.9bn to investors by 2021.
New shares worth 10% of the company's total valuation, which is currently £6.1bn, will be awarded to those in the LTIP pool.
Mike Fox, head of sustainable investments at RLAM, said it was fair for Persimmon's management to be rewarded given the quadrupling of the company's share price over the last four years.
But he questioned the scale of the payouts on offer under the LTIP.
"Given the political and economic context of a national housing shortage and Government support for the sector, awarding an LTIP of this size is not in the best interests of investors and insensitive to Persimmon's wider stakeholders .
"We would ask Persimmon to show its discretion in tempering the scale of awards."
Defending the LTIP, a Persimmon spokesman said: "Since the scheme was put in place, Persimmon has delivered a 56% increase in new homes completed, invested over £2bn in new land, opened 812 new development sites, returned £1bn to shareholders and created thousands of jobs whilst at the same time building a stronger, bigger business."