10-storey hotel to go up in Holborn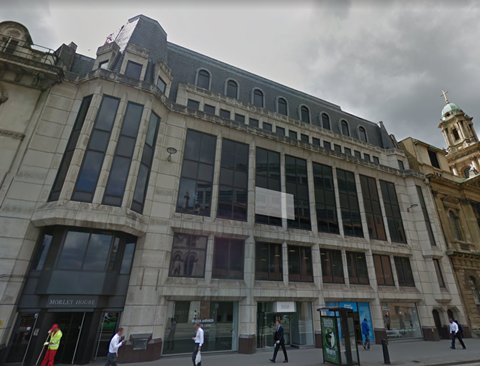 Eric Parry Architects has gained planning permission from the City of London Corporation to build a 10-storey, 191-room hotel on Holborn Viaduct at the current site of Morley House.
The plans also include the bottom two floors of neighbouring City Temple to be leased by the owners of Morley House (pictured) for office use, adding to the offer of the hotel and securing the future of City Temple, which houses church halls, residential accommodation and meeting rooms used by organisations including Sainsbury's, the NHS and City Law School.
The scheme was the second hotel approved in the City this year. There are now 35 hotels in the City of London, with a further 14 hotels under construction and three permitted sites yet to begin construction.
Chris Hayward, chairman of the planning and transportation Committee at the City of London Corporation, said the development would help restore the fortunes of the neighbouring City Temple.
"This development demonstrates the benefits of mixed use developments and how the City is uniquely able to combine culture and heritage with the modern needs of our visitors and workers."
The City of London expects to have around 7,800 hotel bedrooms by 2023, up from 5,000 today.