Ramboll says rental yield and property values underrated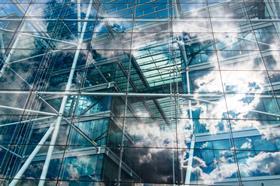 Developers and investors are underestimating the value of producing sustainable buildings, a study by Ramboll has found.
Ramboll's Sustainable Buildings market report has found that while two-thirds of building owners and investors said sustainability measures increase property value they did not comprehend the extent of the impact.
The survey found 41% of respondents did not know how much higher a rental yield can be commanded for a sustainable building, while 37% do not know how much higher the property value is.
When asked if sustainable buildings are a good investment, close to 50% of all respondents said they had little or no insight if sustainable buildings cost more to build, if they have reduced operational cost or if they trade at a premium.
Higher costs, perceived or actual, were also highlighted as the biggest barrier preventing sustainability measures being considered by organisations, with 64% of those surveyed saying it was a significant roadblock.
This was followed by lack of market demand, with 38% of respondents flagging this as an issue and lack of faith in the profitability of green buildings raised as a barrier by 36% of respondents.
Architects, developers, contractors and investors from across the UK and Scandinavia were among the 400 polled for the report.