UK developer submits plans for warm houses in Ulaanbaator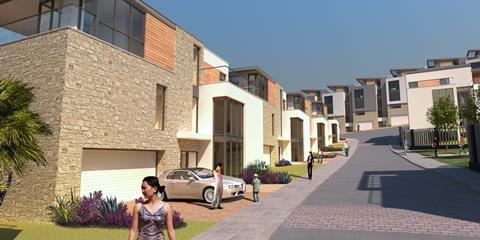 Gateshead-based Gradon Architecture has submitted plans for 50 highly energy efficient homes in Mongolia.
The development is in Ulaanbaator - a city regarded as the second most polluted on the planet by the World Health Organisation.
The homes will protect people from the minus 30C temperatures. They also use photovoltaic panels and solar hot water heating to reduce energy usage.
Chris Allan, associate architect at Gradon Architecture, said the new homes would "improve people's lives".
He added: "Many buildings in Ulaanbaatar date back to the Soviet era. This means that many people are living in poor quality accommodation, which lacks even basic polystyrene insulation as well as double glazing."
Allan added that the practice hoped to "create a blueprint" for the way homes are built in the city in the future.