The demolition specialist lost four men in the power station's collapse earlier this year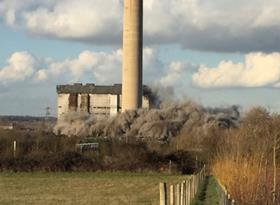 Demolition contractor Coleman & Company has announced that it is to no longer working at Didcot A Power Station.
The company confirmed in a statement that it has agreed with site owner RWE that it will not continue with the remaining demolition and site clearance work at the site in Oxfordshire. The firm said it was in the "best interests of all parties".
Coleman's staff working at Didcot are to be redeployed onto other projects, the company said.
The news follows the recovery of the body of the final missing man at Didcot last month more than six months after part of the power station collapsed during demolition works.
The collapse claimed the lives of four men – Michael Collings, 53, Chris Huxtable, 34, and Ken Cresswell, 57 and John Shaw, 61 – who were working for Coleman & Company at the site.